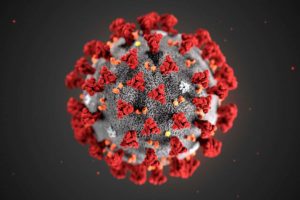 If you're paranoid about entering public places during the COVID-19 pandemic, you're not alone! With social isolation recommendations (and increasing enforcement from governing officials), it can be scary to leave your house for anything other than groceries. Watch this video to learn why social isolation measures are in place:
But what happens if you start developing signs of an STD, or engaged in unsafe sex with a new partner during this time of social isolation? Is it safe to get tested for an STD?
STDs can significantly impact your health, so you shouldn't ignore any signs or suspicions of an STD. It's best to discuss your concerns with your doctor. For many physicians, appointments are available through Tele-Health, which allows you to have your questions answered without leaving your home. Your doctor can help you make an informed decision on STD testing.
Many testing centers are overwhelmed with COVID-19 tests, so test results may not be prompt. Further, testing materials such as swabs, tubes, and preservation liquid may not be readily available as these are being redirected to COVID-19 testing.
But Private Testing Center is here to help with all your testing needs. We offer affordable and convenient testing in a constant effort to prevent the spread of Herpes, HIV and other STDs. We deliver fast results so any necessary treatment can happen quickly. Same Day appointments are available and with over 1500 locations nationwide, your closest location is only a short drive away. We understand your privacy is of the utmost importance and we assure confidentiality for every one of our customers.
Don't leave your sexual health to chance. Call us at 888.249.6716 or Schedule an Appointment today.