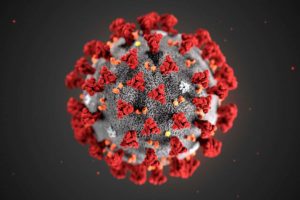 With strict social isolation guidelines in place throughout most of the country to slow the spread of COVID-19, millions of Americans are finding themselves at home for extended periods of time. Especially for those living with their partner, this extended time at home offers ample opportunities to be intimate.
But is it safe to have sex during the COVID-19 pandemic?
Until more data about transmission is collected, sex with any partner may be risky, even with a partner who lives at home. This is because COVID-19 is spread through contact and droplets in the air, and intimacy involves physical contact. Watch this video to learn about how COVID-19 is spread:
Risk is increased if you or your partner works outside the home and if you don't abide by social isolation guidelines.
That being said, the safest sex is with a partner who lives at home. Having sex with multiple partners or a designated 'COVID sex buddy' is not recommended, as this can increase the spread of disease. Speak with your doctor about their recommendations for your situation.
If you need STD testing during the pandemic, Private Testing Center is here to help with all your testing needs. We offer affordable and convenient testing in a constant effort to prevent the spread of Herpes, HIV and other STDs. We deliver fast results so any necessary treatment can happen quickly. Same Day appointments are available and with over 1500 locations nationwide, your closest location is only a short drive away. We understand your privacy is of the utmost importance and we assure confidentiality for every one of our customers.
Don't leave your sexual health to chance. Call us at 888.249.6716 or Schedule an Appointment today.