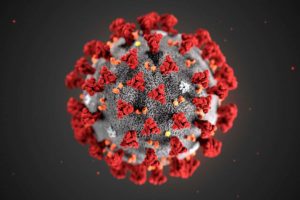 Just a few months ago, many local health institutes were making strides towards accessible education, testing, and treatment for STDs and STIs in efforts to slow incidence rates. But as America experiences an increase in COVID-19 cases, much forward progress has been halted and STD rates are once again on the rise.
Dr. Christopher Hall, the chair of the clinical advisory committee of the National Coalition of STD Directors, explains that healthcare workers and supplies are being redeployed to battle COVID-19, which has significant effects on the STD community.
Across the country, STD clinics have had to significantly alter their testing protocols from fear of COVID-19 contamination. Some clinics have shut down completely while others have resorted to drive-thru style testing (similar to how testing is performed for COVID-19).
STD clinics are facing staffing shortages, which means fewer opportunities to test for STDs. Many clinics are choosing to not test with oral swabs due to fear of COVID-19 transmission from close proximity. It is also possible that in the near future, STD clinics may have testing materials such as swabs, tubes, and preservation liquid repurposed for COVID-19 testing, which leaves less resources for STD testing.
Watch this video to learn more about test shortages:
But Private Testing Center is here to help with all your testing needs. We offer affordable and convenient testing in a constant effort to prevent the spread of Herpes, HIV and other STDs. We deliver fast results so any necessary treatment can happen quickly. Same Day appointments are available and with over 1500 locations nationwide, your closest location is only a short drive away. We understand your privacy is of the utmost importance and we assure confidentiality for every one of our customers.
Don't leave your sexual health to chance. Call us at 888.249.6716 or Schedule an Appointment today.