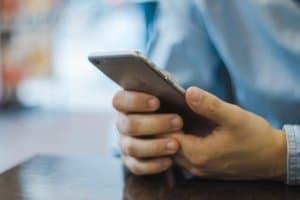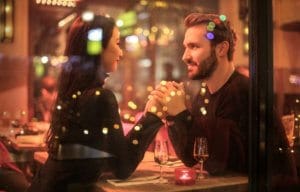 STD rates worldwide continue skyrocketing to historically high levels — and many fingers are pointing directly at modern dating apps like Tinder Grindr and OKCupid. For some experts, the correlation between easy, no-strings-attached hookups and rising STDs is so clear that they've coined the phrase "Tinder Effect".
These apps that facilitate casual, anonymous sex aren't exactly falling over themselves to notify their users about the increased risk of STDs using their platforms. But in a bit of encouraging good news, Grindr and other primarily gay dating apps (demographics where the STD epidemic hits hardest) are testing out ways for STD-positive people to notify their partners using the app.
A form of notification messages concerning STD status is currently in the design and piloting phases — though there is presently no timeline for release. Right now, the app makers seem to be deciding on two different options: A section in the app that links out to existing anonymous notification services… or an in-app messaging system specifically for STDs.
Linking to existing infrastructure is something that's much easier to put in place, so it looks like that will be the first thing the apps will roll out. "The decision made was, let's go forth with this system right now, where we have a link to external website that can do that," said Dan Wohlfeiler, director of the health consortium Building Healthy Online Communities (BHOC). Since 2014, BHOC has brought hook-up app creators together with public health agencies and officials to promote HIV and STD prevention. BHOC participants include Grindr, Adam4Adam, Daddyhunt, and other apps, as well as the National Coalition of STD directors, the AIDS Foundation, and other organizations.
The way these systems would work is ingenius. As long as both users consent, the app would continue to maintain invisible contact with people through the app. People who might be too embarrassed to notify past users of an STD infection themselves, can instead trigger the app to send an anonymous request to all their past partners. "The app could send a notification to say: 'It's really important that you get tested for STDs, and here's a link to a zip code based search engine to find the closest STD clinic near you'" said Dr. Heidi Bauer, the chief of STD control at the California Department of Health.
But this will be a challenging endeavour, especially to build as an industry standard between individual apps that work very differently. And the anonymous aspect of the notifications risks misuse and trolls. Dates or conversations gone wrong could lead to retaliatory false STD notifications. But BHOC will not be deterred by these obstacles and still works to develop a robust system to combat the spread of STDs within the gay community. "We're trying to use some of the same technologies in communicating with people, and notifying folks with health alerts," she said. "I think we can't condemn technology by any stretch. We need to just understand it and better use it."
Get Tested Regularly. Private Testing Center offers affordable and convenient testing, in a constant effort to prevent the spread of Herpes, HIV and other STDs.
Our primary goal is to to educate people about the risks associated with unprotected sexual activity and also the importance routine screenings play in prevention and treatment of Herpes, HIV and STDs.
All of our testing is performed through the blood and urine. No pelvic exams, painful swabs or embarrassing visual exams are necessary, as blood and urine testing is the most accurate.
Our counselors are the most knowledgeable, honest and ethical in the industry. Feel confident knowing that you can speak freely to our counselors about any situation or issue. You will never be judged by anyone at Private Testing Center. We will always make sure the right testing is being done at the right time. With Private Testing Center, you can feel confident knowing that your test results will not only be fast, but accurate as well.