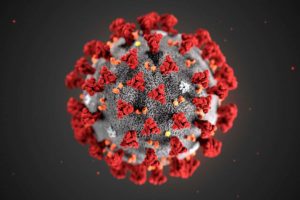 Lockdowns around the globe may serve in containing the spread of COVID-19. It has also curbed the rate of STD and STI infections, as many people are practicing social distancing and wary of close personal contact, especially for casual hook-ups. The following video gives details on guidelines for intercourse during this time:
Some scientists are concerned that the lowered rate of infection is due to a decrease in reported cases. Many health clinics are closed due to the pandemic, which means fewer individuals are able to be tested and therefore, fewer cases reported.
Epidemiologists such as Travis Sanchez at Emory University warn that the pandemic could cause a surge in HIV cases as it goes unchecked for an untold period of time. Not only would there be an increase of cases, but infected individuals are unable to receive necessary care to prevent the damaging effects of HIV.
However, Private Testing Center is always available for your testing needs! We have remained open during the pandemic while many testing centers have closed. If you have sex with a new partner, are experiencing signs and symptoms of an STD, or simply want the peace of mind from test results, we are here for you!
Private Testing Center offer affordable and convenient testing in a constant effort to prevent the spread of Herpes, HIV and other STDs. We deliver fast results so any necessary treatment can happen quickly. Same Day appointments are available and with over 1500 locations nationwide, your closest location is only a short drive away. We understand your privacy is of the utmost importance and we assure confidentiality for every one of our customers.