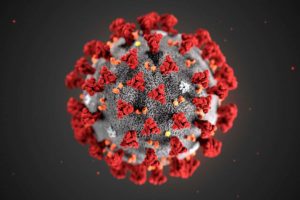 Decline STD Cases in New York Due to COVID-19
The social distancing measures put in place to prevent the spread of COVID-19 appear to have slowed the rate of STD infections, as well.
In New York City, the rate of confirmed STDs has plummeted by a staggering 80% since April 12.  "That's what socially distancing will do," said Dr. Kris Bungay, an internist with Gotham Medical Group in the West Village.
However, there is another side to these statistics. Due to social distancing, only one of the eight sexual health clinics in the area are open for in-person consults; all other appointments are via telehealth. Health officials estimate that New Yorkers are postponing STD and HIV testing—either from fear of COVID-19 or from poor testing accessibility. The following video shows how health officials are designated to track COVID-19 cases:
This shouldn't be the case! STDs can significantly impact your health, so you shouldn't ignore any signs or suspicions of an STD. And at Private Testing Center, there's no need to wait until a health clinic re-opens—you can get same-day testing!
Private Testing Center is here to help with all your testing needs. We offer affordable and convenient testing in a constant effort to prevent the spread of Herpes, HIV and other STDs. We deliver fast results so any necessary treatment can happen quickly. Same Day appointments are available and with over 1500 locations nationwide, your closest location is only a short drive away. We understand your privacy is of the utmost importance and we assure confidentiality for every one of our customers.