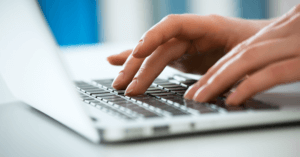 It's no secret that porn has become mainstream entertainment. The statistics are almost unbelievable. Porn sites receive more traffic than Netflix, Amazon, and Twitter put together. A full 30% of all internet bandwidth is porn. And 64% of both men and women, ages 13-24, actively seek out pornography weekly or more often.
So is this sex-saturated, $97 billion a year industry contributing to the meteoric rise in STDs worldwide? Experts say it's likely.
A recent UK survey found that 44% of males ages 11-16 who regularly consumed pornography, reported that porn gave them ideas about the types of sex they wanted to try.
There's porn out there of all types, of all fetishes, and a lot of it is just as unrealistic as your average Hollywood blockbuster. But the average age that a child first sees porn is 11. To a young person without much (or any) sexual experience, how are they supposed to gauge what is a faked performance and what is real? They take the images they've seen in porn with them into their first sexual experiences.
For example, most porn does not show condom use, and this may contribute to why only 24% of women report using a condom during their last hookup, and only 18% of women said they insisted on using one every single time. Reminder: Condoms are the only way to stop STDs if you have sex — not to mention unplanned pregnancies.
Another major aspect is the issue of consent. Mainstream porn usually jumps right into action within the first couple of minutes, with little-to-no foreplay nor conversations about consent. And there are vast swaths of porn that specialize in sexual violence or rape — glorifying in pressuring or simply overruling the woman's consent, even if she is only acting/pretending to resist.
Porn pushes and amplifies the message that guys should ask for sex pretty early in a relationship, much earlier than they might ordinarily — and that women should always say yes, regardless of how uncomfortable they might feel.
Measuring the statistical influence porn can cause on the world's sexual health is extremely difficult. Porn is still a taboo subject in most countries, so even getting people to anonymously self-report their own habits is difficult. But you don't have to have hard numbers to see there is a connection. What we see in our screens influences the way we have sex, and most of what we're seeing in mainstream porn is unsafe sex.
Private Testing Center strives to offer affordable and convenient testing to the public in a constant effort to prevent the spread of HIV and STDs. Our goal is to educate people about the risks associated with unprotected sexual activity and also the importance routine screenings play in prevention and treatment of HIV and STDs. All of our testing is performed through the blood and urine. No pelvic exams, painful swabs or embarrassing visual exams are necessary, as blood and urine testing is the most accurate.
Don't leave your sexual health to chance. Call us at 888.249.6716 or Schedule an Appointment today.